Suncast® storage cabinets shatter the notion that garage organization needs to be metal to be strong and stable.  Our cabinets are engineered for added strength and durability, and did we mention they are also easy to clean and maintain?
 Looking to enhance your cabinet even further?  Suncast recommends anchoring the unit to a wall for added stability and the process couldn't be simpler.  Read on for mounting instructions*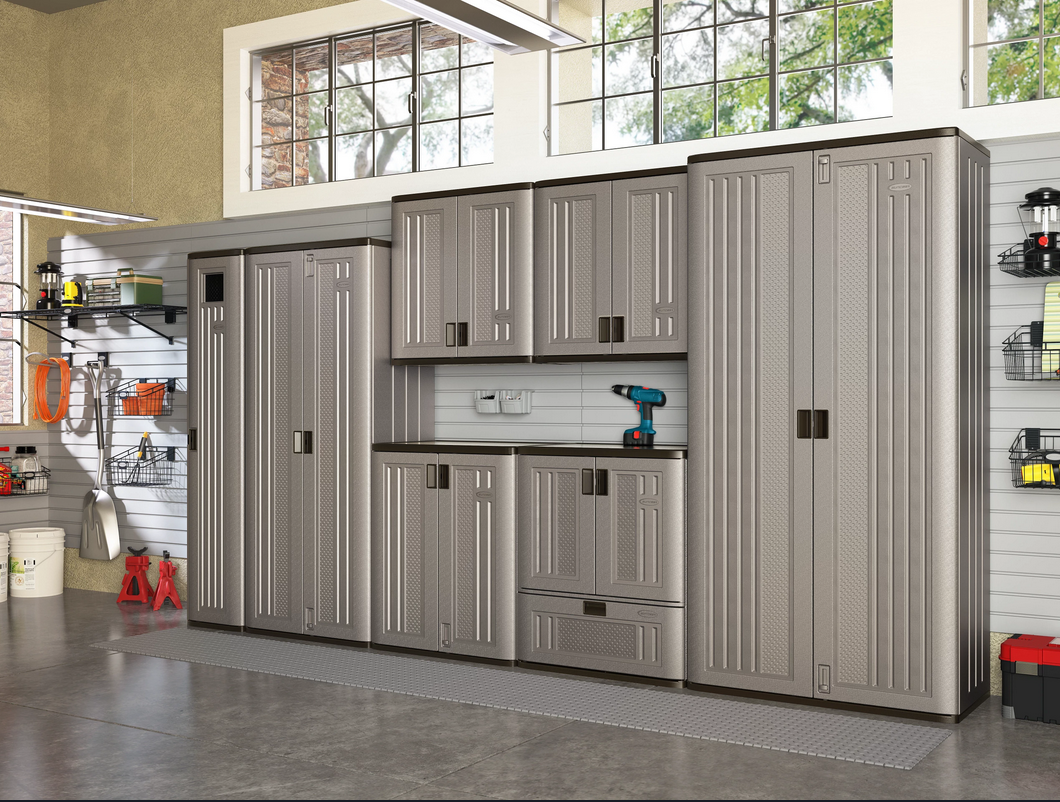 *Mounting instructions are the same for all of our BMC cabinets, but mounting locations will vary slightly by model.  Refer to your assembly manual for precise locations.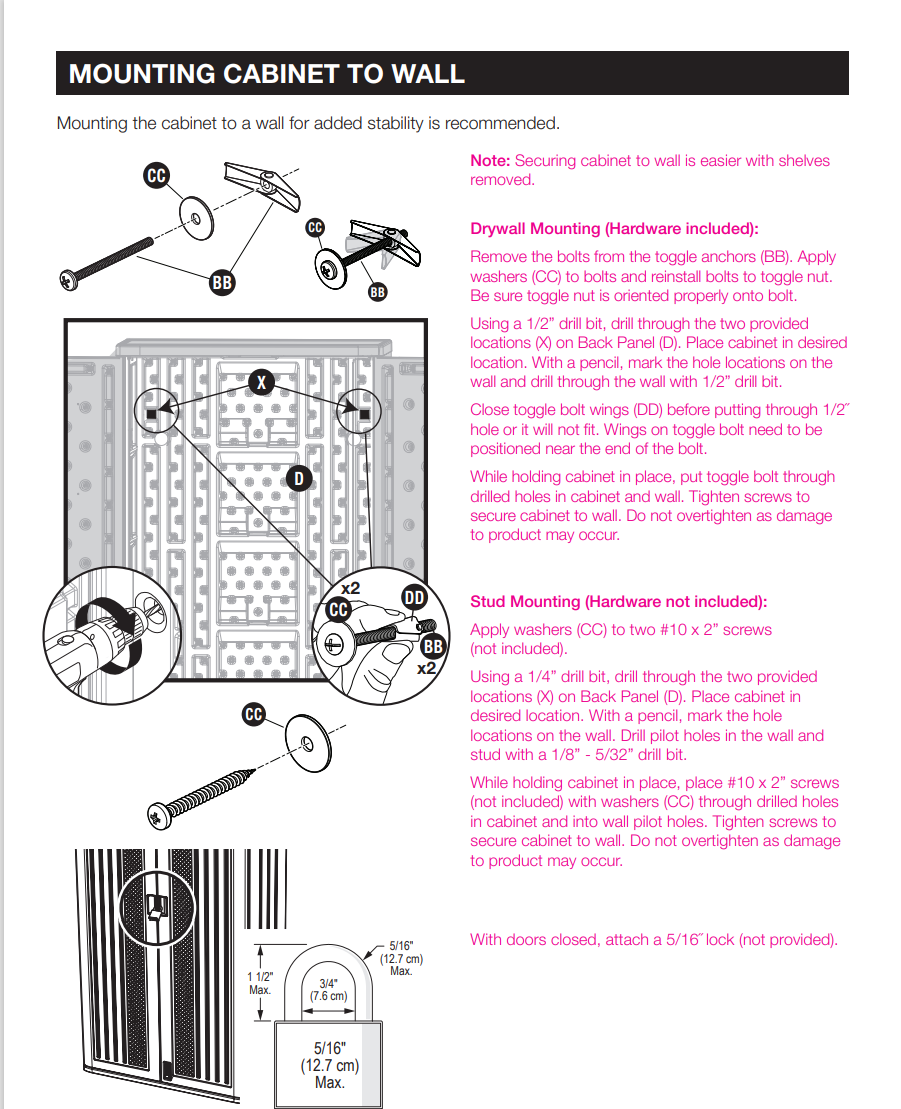 Still Need Help?* You can Submit a Support Request anytime or give us a call at 1-800-846-2345
*We are available Monday thru Friday from 7:30 AM to 6:00 PM  CST